Ann Patchett opens Nashville bookstore as other stores close
(Read article summary)
When two bookstores in Nashville closed, Patchett decided to open Parnassus Books, saying she's aiming for "an intelligent staff… [and] well-displayed, well-chosen books."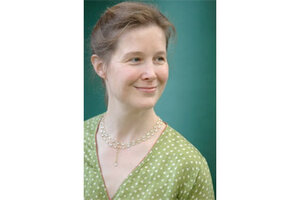 Newscom
Novelist Ann Patchett, best known for her books "Bel Canto" and the currently bestselling "State of Wonder," opened a bookstore with co-owner Karen Hayes this week in Nashville.
The bookstore – named Parnassus Books after the mountain in Greece that inspired literature, poetry and music – is located in the city that has been called the Athens of the South. Patchett is a Nashville native and told The New York Times that she originally had no interest in opening a bookstore, but that the city's suddenly barren bookstore landscape after other stores closed prompted her to take action.
"Yes, we are a shoebox of a bookstore," Patchett told NPR. "But this is the way bookstores used to be. This is the bookstore of my childhood, and I feel fantastic being back here."
Patchett said that despite the current struggles of small bookstores to stay afloat in an Amazon world, she believes readers are coming to rely on the tinier venues.
---