Writer Beware: the watchdog of the publishing world
(Read article summary)
Massachusetts author Victoria Strauss talks about both the fraud and the opportunity available in today's book world.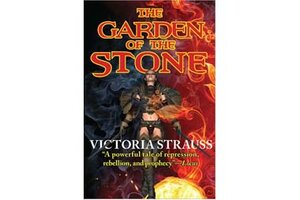 Massachusetts author Victoria Strauss made a career out of creating fantasy novels, but she spends her spare hours urging would-be writers to keep their aspirations on solid ground.
In her role as a leading watchdog of the publishing industry, Strauss exposes fraudulent publishers, thieving literary agents, and bogus award contests at the Science Fiction and Fantasy Writers of America's Writer Beware blog.
She also acts as a sobering reality check as authors try to bypass publishing houses and go directly to readers through print-on-demand and electronic self-publishing services.
Strauss is more than a righteous buzzkill. While she's full of warnings, she realizes the potential of the new era of self-publishing, which allows anyone with a credit card to go up against Random House or Simon & Schuster.
---