Jonah Lehrer: some blame media adoration for his fabrications
(Read article summary)
'Imagine' author Jonah Lehrer admitted in a statement that he made up remarks attributed to Bob Dylan.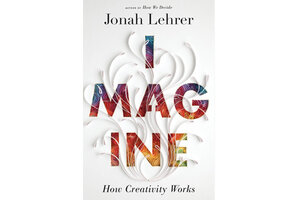 It's like déjà vu all over again. Another bright young writer. Another esteemed publication. Another rapid ascent to the pinnacles of the literary world. Another chance discovery of some missteps, followed by a deeper investigation, followed by a devastating admission of fabrication, and a humiliating resignation from said esteemed publication.
It was once Janet Cooke. And Jayson Blair. Stephen Glass. James Frey. Q.R. Markham.
And now Jonah Lehrer. The 31-year-old bestselling author, popular speaker, and staff writer for The New Yorker resigned from the prestigious publication Monday after admitting to fabricating quotes in his most recent bestselling book "Imagine: How Creativity Works."
It was, as the New York Times put it, "one of the most bewildering recent journalistic frauds," in which Lehrer fabricated quotes from Bob Dylan, one of the most reclusive and closely studied musicians in history – not to mention one who is still alive. (What's more, a good portion of "Imagine" relies on Dylan's approach to creativity. The first chapter of the first section is titled "Bob Dylan's Brain" and centers on the singer-songwriter's hesitation to parse his own creative process.)
---