Penguin and Random House: Will they combine to form the world's biggest publisher?
(Read article summary)
Pearson, the owner of Penguin, and Bertelsmann, Random House's parent company, are currently in discussions to merge the two companies.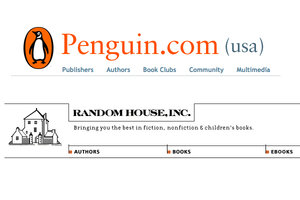 If the owners of publishing houses Penguin and Random House move ahead with an unprecedented merger deal to combine their businesses, the merger would result in the world's biggest publisher.
Pearson, which owns Penguin, confirmed Thursday through an online statement that it has entered into merger discussions with Bertelsmann, the German company that owns Random House.
"Pearson confirms that it is discussing with Bertelsmann a possible combination of Penguin and Random House," the statement reads. However, Pearson added, "The two companies have not reached agreement and there is no certainty that the discussions will lead to a transaction."
Though not a complete surprise to industry watchers, the merger talks would result in big changes in the publishing world. If the proposed merger goes through, the two companies "would account for north of 25% of global English-language consumer book sales," according to the Wall Street Journal.
The two companies are considering the merger during a period of great flux in publishing. Publishing is undergoing major changes due to a number of factors including the emergence of digital books, the growing power of web retailers like Amazon, the growth of self-publishing, and the disappearance of traditional bricks-and-mortar bookstores. All in all, these changes have made it harder for publishers to reach readers and to exert control over the books landscape. (That perhaps is why both Random House and Penguin saw revenue decline slightly in 2011, according to the WSJ.)
---