Sherlock Holmes fan to estate: Sherlock belongs to all of us
(Read article summary)
Leslie S. Klinger, editor of Holmes anthologies, has filed a civil complaint against the estate of Arthur Conan Doyle, alleging that Sherlock Holmes is in the public domain and that the fees writers pay to the estate are unnecessary.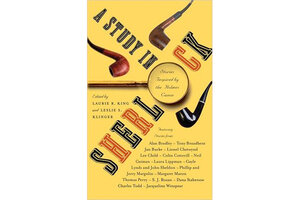 To whom does beloved literary detective Sherlock Holmes really belong?
According to Holmes fan Leslie S. Klinger, everyone.
Klinger filed a civil complaint stating that because the "Holmes" characters and many of the stories were first published before 1923, the fees many have paid to the Conan Doyle estate for use of the characters are unnecessary because Holmes and his exploits are in the public domain in the US. Klinger requests that the court state that the elements of the "Holmes" stories are indeed in the public domain.
Klinger, who is also the editor of "Annotated Sherlock Holmes" as well as the mind behind other Holmes-related works, filed the complaint in Illinois on Feb. 14. According to his complaint, she was motivated to file it after the Conan Doyle estate told publisher Pegasus Books that it would stop a book titled "In the Company of Sherlock Holmes" from being sold by companies like Barnes & Noble and Amazon unless Pegasus paid the estate a licensing fee. "In the Company of Sherlock Holmes" was edited by Klinger and features stories about the detective by authors like Laurie R. King.
Klinger said he paid $5,000 to the estate when he released a similar compilation titled "A Study in Sherlock" in 2011. "I didn't want to pay it then," he told The New York Times, saying of the current request, "Enough is enough. This time it was really too big a threat."
---