'The Invention of Wings': What's fact and what's fiction
(Read article summary)
'The Invention of Wings' by Sue Monk Kidd is receiving rave reviews and was recently selected as the latest pick for Oprah Winfrey's revamped book club. But how much of the book actually comes from history?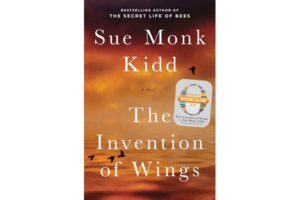 The novel "The Invention of Wings" by "The Secret Life of Bees" author Sue Monk Kidd seems to be everywhere right now. Oprah has chosen the novel as the latest pick for her revamped book club, Amazon is featuring the book on its January "best-of" list, and enthusiastic reviews are now appearing in major publications.
"The Invention of Wings" tells the story of Sarah Grimké, a real-life figure and daughter of one of Charleston's leading families in the 1800s who along with her sister was banished from Charleston for her talk of African-American equality. In Kidd's novel, Sarah and Hetty – a child slave also known as "Handful" – alternate as narrators. The relationship between the two girls begins when Hetty is given to Sarah on Sarah's eleventh birthday to serve as her maid.
So how close is "The Invention of Wings" to history? One important detail is different. As depicted in the novel, Sarah teaches Hetty to read when the two are young and both Sarah and Hetty are punished. In real life, Hetty was given a severe beating and then died of "an unspecified disease" shortly thereafter, according to Kidd. But Kidd says she knew she had to keep Hetty in her story.
---