Who's that selling at your (online) door?
Viral marketing continues to rise, spurring efforts to demand disclosure on the origin of content.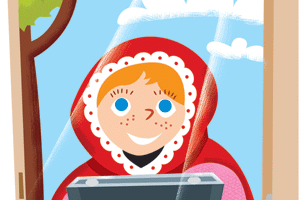 scott wallace -staff
Whether it's Microsoft paying a journalist to edit the company's entry on Wikipedia or the CEO of Whole Foods giving an anonymous online thrashing to competitor Wild Oats or Sony Corporation funding an "independent" fan blog, deceptive marketing practices on the Internet are a growing problem, new-media analysts say.
This type of consumer manipulation is known as "astroturfing," and efforts to stomp it out are growing. The Word of Mouth Marketing Association (WOMMA) has been honing a set of voluntary ethical guidelines for its members, and the European Union recently banned the practice altogether.
"The Internet functions on trust," says Joel Postman, a corporate communications specialist and founder of Socialized PR, in Boulder Creek, Calif. "As more and more people do business in the digital world, more consumers than ever need to know who they can rely on to tell the truth."
---