His life and stocks align
Robert Loest applies his daily values to his socially responsible investment fund's portfolio.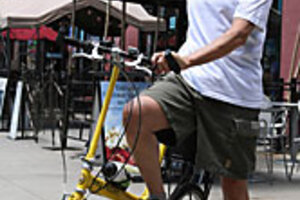 Brent Minchey
Mutual-fund managers can find themselves under a lot of performance pressure. But it doesn't seem to affect Robert Loest, manager of the Integrity Growth & Income Fund.
"I don't worry about returns," Dr. Loest says in a phone interview. "I simply live my life the way I live my life, and the returns are up to the gods."
That may be "an enormously freeing concept" for Loest, but it's a statement that might send potential investors poring through his executive bio to evaluate this "life" of his.
Put simply, Loest's values inform his investment decisions, and he has no reason to try to separate the two. Integrity Growth & Income makes its money without investing in tobacco, alcohol, or gambling.
"If you don't smoke, I don't think you ought to buy a tobacco stock just because you think you can make some money," he says. "We try to run the fund using the same set of values people use raising their kids."
People have an innate desire to feel good about what they do, Loest says, and he recognizes a general desire for "a fund that doesn't require investors to make moral compromises in order to make money."
But making exactly that kind of fund available doesn't strike Loest as particularly noble. "I don't see myself achieving anything. It's the way I live."
---