Learn while you earn
In a rough economy, most businesses still support education – especially online.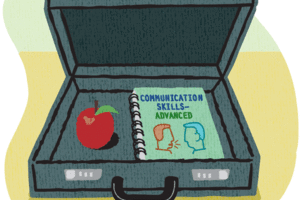 Scott Wallace
Bob Fisher, CEO of Grow Federal Credit Union in Tampa, Fla., believes strongly in the value of employee training and education. He maintains a training department that offers four or five programs daily, ranging from classes in public speaking to instruction in coaching and mentoring. He also sends executives to a writing seminar at the University of South Florida.
"We spend a lot of money in that area," Mr. Fisher says, referring to his commitment to training. "So far it's worth the money spent. We owe it to our employees to make sure they have all the tools necessary to do their job."
Not all executives share that attitude these days. As businesses trim spending in a slow economy, some regard training and continuing education as easy targets.
"During recessions, many companies view employee training as the big E – expense," says Steven Feinberg, an executive coach in Palo Alto, Calif. "They think, Cut it, don't spend. They don't see it as an investment."
But not all trends are negative. A February survey by the consulting firm Mercer finds that although 9 percent of companies have cut back training and development programs, 14 percent have increased them.
Those who do value these benefits are finding creative ways to maintain programs at a lower cost. To remain true to its mission and values, a marketing agency called Creating Results in Barrington, R.I., has started an internal "university" with monthly classes, guest lecturers, a library, and homework.
---