As economic crisis deepens, private foundations step into the breach
Some 50 of them pledge more than $100 million to help those affected by the economic crisis.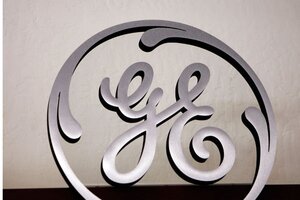 Paul Sakuma/AP/File
As debate continues in Congress on how best to give a genuine boost to the troubled economy, some of the nation's foundations have responded quickly to the crisis in their local communities and nationally.
Despite being hit hard themselves by the stock market's decline, close to 50 foundations have committed more than $100 million so far toward efforts to reduce foreclosures, provide financial counseling, and shore up services to the rising numbers of jobless and homeless.
A variety of foundations, from community to family to corporate, have taken the initiative. For instance:
•Silicon Valley Community Foundation has pledged an additional $5.2 million to assist safety-net service providers in California's Santa Clara and San Mateo counties.
•The John D. and Catherine T. MacArthur Foundation has invested more than $38 million to help homeowners and renters in Chicago's low-income neighborhoods.
•In Texas, the Michael and Susan Dell Foundation gave 33 "surprise" grants in November to organizations helping children in central Texas, to fill unexpected gaps in their operating budgets.
---