Americans are working fewest hours on record
Unemployment is up again, and the average hours worked by those with jobs is at its lowest point in 45 years.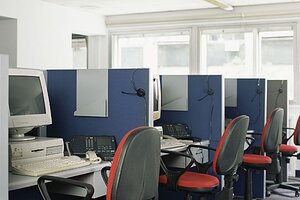 Newscom
The US economy continued to lose jobs at a rapid clip in June, and millions of workers who have jobs are working less than they'd like.
These new employment indicators underscore that the US economy remains in tough shape, even as it appears to be transitioning from recession toward recovery.
The number of hours worked by people who have jobs fell to the lowest level in 45 years of record keeping – 33 hours per week on average – the Labor Department reported Thursday.
The unemployment rate continued to climb to 9.5 percent in June. The net loss of 467,000 jobs was worse than expected, causing stock investors to send share prices down about 2 percent in morning trading.
Despite the sobering employment picture, other indicators still lead forecasters to expect economic growth to resume later this year. Moreover, the pace of job losses appears to be slowing, though it will likely take a while to restore a truly positive job climate.
"The private sector's total paid hours ... is now fewer than the total hours worked in June 1998," says Charles McMillion of MBG Information Services, in a report analyzing the labor figures.
That's an extraordinary downshift, he says. Until this recession, the total hours worked across the entire the economy have never been in a decline of that length. In fact, they have always increased by 10 percent or more in every 11-year period since records began in 1964.
---