Consumer confidence falls unexpectedly in August
The fewest consumers in six decades say their own finances are improving.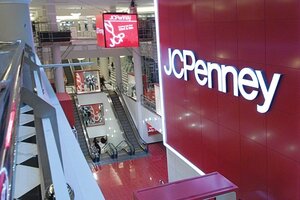 Business Wire
Consumers are less optimistic about their own personal finances than at any time in the past 60 years, according to an index of consumer sentiment released Friday.
The news pinpoints a problem that economists say may linger: The recession may now be ending, but that doesn't mean hard times for consumers and workers are over.
In the newest monthly release of the Reuters/University of Michigan index of consumer sentiment, the fewest consumers in six decades of surveys said their own finances were improving, according to Reuters. Many cited job losses, shorter working hours, and smaller wage gains.
That pushed the overall consumer sentiment index down for the month, even though a rising number of consumers expect the economy as a whole to improve. The index fell to a level of 63.2 in August, after posting 66 a month earlier. The drop surprised forecasters, who had expected the index to rise to about 68.5.
The news comes even as a separate report Friday bolstered the notion that the economy may be turning the corner out of recession.
The economy is expected to grow at an annualized pace of 2.4 percent in the quarter that began in July, and 2.2 percent in the year's final quarter, according to a survey of three dozen economists by the Federal Reserve Bank of Philadelphia. This reflects a big improvement since the last time this quarterly survey was done, when forecasters saw growth of 0.4 percent in the third quarter and 1.7 percent in the fourth.
Why the disconnect between the economy and how consumers feel?
First, it's possible the gap will narrow – either by consumer sentiment improving in the months ahead or by the economy failing to rebound as expected. But many economists say it wouldn't be surprising for consumers to remain on the ropes despite a recovery. The reasons encompass core areas of consumer well-being: jobs, debt, and wealth.
---