Two years after end of Great Recession, how are we doing?
The Great Recession officially ended in June 2009. That's apparent on Wall Street, less so on Main Street. But the economic recovery is gradually being felt in places like Poughkeepsie, N.Y.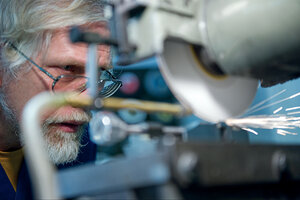 Ann Hermes/Staff
Next month marks two years since the end of the Great Recession, the worst economic downturn in 75 years.
Since then, how has recovery gone? And where is the economy headed?
If someone lost his job in the recession, he might be answering, "What recovery?" If somebody had to sell her house, she might wonder why she ever bought it in the first place. But for anyone who put money into the stock market at a time when the economic outlook was blurry, the answer might be quite different.
Indeed, the economic recovery has either been disappointing or "just fine, thank you."
How Americans feel about the recovery is fairly important – to the recovery itself. If consumers have a sour outlook, that can influence their decisions to buy, for example, new cars or appliances. Big business is adept at sensing this consumer mood, which could govern whether companies hire more workers. And more hiring is what's needed for the economic recovery to continue.
In addition, Americans' attitudes about their economic situation is likely to be the crucial factor when they vote next year in the presidential election, as well as in other political races.
Currently, for the most part, Americans are dubious about whether the economy is performing well. In a poll of 1,013 people conducted between April 20 and 23, the Gallup Organization found that 55 percent still think the economy is in a recession or depression. Another 16 percent say the economy is slowing down. Only 27 percent think it is growing.
"Whatever the economic statistics say, it is not a strong enough recovery so people see it in their daily lives," says Dennis Jacobe, chief economist for Gallup.
---