Real estate investment: Make money with REITs, ETFs, not tenants
If you think housing prices are bottoming out, real estate investment through REITs, ETFs could be profitable. But it's still a gutsy move for many pros.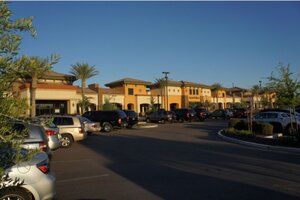 Business Wire/File
After five years of weak property markets, real estate is starting to look a bit more enticing for investors – at least those who appreciate a good, beaten-down bargain.
But like other sectors these days, real estate investment is no sure bet, pros say.
"We're in an extremely challenging environment for real estate firms to operate in," says Abraham Bailin, an analyst with fund-tracker Morningstar specializing in real estate exchange-traded funds (ETFs). "By targeting the largest and most liquid individual [real estate investment trusts, or REITs] across the industry, you're likely to have a higher quality portfolio."
It's easy enough these days to get real estate exposure among one's holdings. Twenty-eight ETFs focus on real estate, either domestic or international. Some 146 individual REITs are publicly traded on US stock markets.
A few trends suggest it might be time to buy. Recent years have pounded prices down in many commercial as well as residential markets. Lower homeownership rates mean more demand for rental properties. And rock-bottom interest rates spell favorable terms for real estate holding companies, where debt is a key expense.
"It's a perfect storm of positives" for apartment-leasing REITs, says Jason Ren, senior stock analyst covering REITs for Morningstar. "But we think that's been priced in" by the market. So REITs specializing in apartments are not cheap, he adds.
In this environment, some investment pros like REITs, especially for clients who don't already have 5 percent portfolio exposure to the asset class. Since REITs are required to pass 90 percent of taxable income to shareholders, their high yields (often ranging from 4.5 to 7 percent) make them useful for boosting overall returns, according to Chris Sadkowski, an investment adviser at Thompson Wealth Management, a fee-only firm in Concord, Mass. He also likes that REITs don't just mirror stock market indexes. He notes how the MSCI US REIT Index outperformed the S&P 500 every year from 2001 through 2006, sometimes by 20 percentage points or more.
---