Javascript is disabled. Quiz scoring requires Javascript.
Are you a cheese whiz? Take the cheese quiz!
The average American eats 32.6 pounds of cheese per year. You may eat your fair share, but what do you really know about the world's favorite aged dairy snack? Test your knowledge of all things cheese with this 25-question quiz. See if you're the big cheese or just no gouda.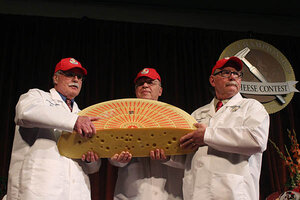 Carrie Antlfinger/AP/File
1.

Which US state produces the most cheese?