Google's public data: Much improved
(Read article summary)
Google has recently improved its presentation of public data.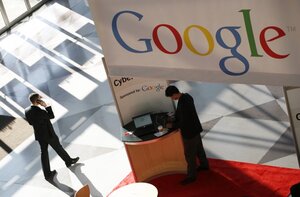 AP Photo/Mark Lennihan/File
Google recently released some major improvements in its public data efforts. If you click on over to Public Data, you will find a much broader range of data sets including economic information from the OECD and World Bank, key economic statistics for the United States, and some education statistics for California. Google has also included more tools for visualizing these data, from standard line charts to the evolving bubble charts that have made Hans Rosling such a hit at TED.
As an example, I made a flash chart of state unemployment rates from 1990 to the present. Puerto Rico (which counts as a state for these purposes), Michigan, Nevada, and Rhode Island currently have the highest unemployment rates, so I thought it would be interesting to see how they stacked up against the other states over the past twenty years.
---