Which state has the cheapest auto loan insurance? The priciest?
(Read article summary)
A recent report shows one midwestern state has the lowest insurance rates on auto loans, while drivers in New England pay considerably more.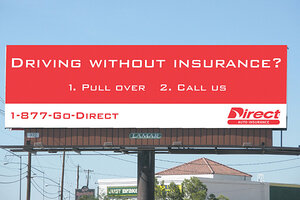 Business Wire/File
Yesterday, we told you how all 50 states rank when it comes to the cost of car ownership. Now, the folks at GoBankingRates.com have published a related set of rankings, based on one of the biggest factors in ownership costs: insurance rates on auto loans.
The average auto loan rate is the U.S. is currently 3.65 percent. On the whole, drivers out West have a better shot at getting a low-interest car loan, while those in the North East pay considerably more -- typically 4 percent or above.
That said, the cheapest place to take out an auto loan is in America's car capital, Michigan, boasting an average interest rate of just 3.03 percent. That number can fall even further if drivers finance their rides through credit unions, where the state's lowest rate on a 48-month loan clocked in at just 1.49 percent.
All told, the five cheapest states for loans are:
---