Nine old electronics you should never buy
(Read article summary)
Buying slightly older devices can lead to bargains, but for most of us, certain aged and dated items are approaching outright extinction.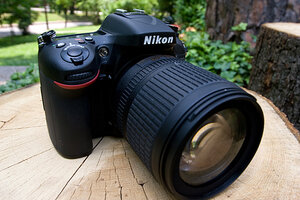 Ron Harris/AP/File
As deal hunters, it typically pays to buy slightly older devices in favor of tempting deals on newly released tech. But, of the aged and dated items we've spent money on, there are some electronics that are now approaching outright extinction and would make for silly purchases. Some consumers may need the complete functionality of a point-and-shoot camera, for example, but for the majority of us, a smartphone already accomplishes everything we need.
So before you consider buying any of these items below, think long and hard about whether such a device is actually a redundant purchase and, thus, a big waste of your money.
GPS
When Google released Google Maps Navigation for Android it knocked 20% off the value of big turn-by-turn navigation players TomTom and Garmin in a single day. Since then, Google Maps has spread to other mobile platforms like iOS, and its accuracy and usability has improved.
So we ask, why would someone pay hundreds of dollars for something we all can get for free? Sure, there are weaknesses with Google Maps, such as the need for cellular service, but it is now possible to load up a map and directions before a journey. Standalone GPS devices simply don't offer enough extras to make them a worthwhile buy anymore.
Blu-rays Discs, DVDs, and Their Players
---