When patents kill: Genzyme's patent-protected, life-saving drug
(Read article summary)
Should intellectual property protect the rights of a pharmaceutical company who can't produce enough of a key medication?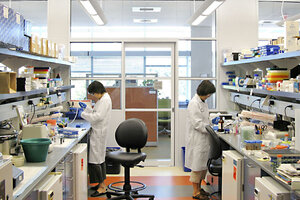 Genzyme / Business Wire
As noted by Mike Masnick on Techdirt (post reprinted below), due to the monopoly granted by patent (yes, it is a monopoly), people are literally dying because Fabrazyme is in short supply and the sole, monopolistic manufacturer, Genzyme, can't make enough quickly enough–and no one else is permitted to make it due to the patent. I'm sure the intellectual propergandists will callously, arrogantly, and smugly retort that without patents, Genzyme would never have invented the drug in the first place, and instead of, oh, 5,000 people dying, 20,000 would die. So saving 15,000 (I'm guessing at the numbers) is better than none, right? So the ones who die have no complaint about the patent system, since without it they'd die anyway. What a chilling mentality; and of course there is no reason to think drugs would not be invented absent patents.
---