10 (more) giant money wasters
(Read article summary)
In response to a list of 'giant money wasters' recently published, here's different list to consider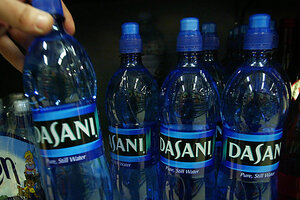 Peter Macdiarmid / Reuters / File
A few days ago, CNN Money posted an article listing ten giant money wasters. Here they are, in summary form:
1. ATM fees
2. Lottery tickets
3. Gourmet coffee
4. Cigarettes
5. Infomercial impulse buys
6. Brand-name groceries
7. Eating out
8. Unused gym memberships
9. Daily internet deals
10. Bundled cable or phone services
Undoubtedly, each of these can be a huge money waster. They can each add significant and unnecessary expense to your purchases.
At the same time, almost everyone will look at an item or two on this list and think that specific item is not a money waster. You'll see something that you yourself do and immediately think of it as a good use of money.
Here's the truth. That list is a personal challenge to you, particularly the items you have a reaction to. If you strongly feel that something on this list isn't a waste of money, then you've found a particular item that's worth some careful consideration in your own life. The time you spend considering that item is almost always well worth it.
In order to keep the ball rolling forward with this, let's look at ten more money wasters. Hopefully, some of these will be a challenge to how you live your life and might open up a new path for you to follow.
Credit card (and other debt) interest Every time you pay interest on debt, you're giving away money. Avoid carrying credit card debt at the end of the month. When you don't have an outstanding car loan, make "car payments" each month to a savings account so that you earn interest and can just write a check for the car.
---