Consider the contract termination fee
(Read article summary)
Most long-term internet or cable/satellite service contracts offer an escape hatch if you're willing to pay for it, Hamm writes.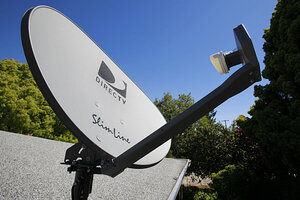 Paul Sakuma/AP/File
Quite often, when people are locked into long-term contracts with their internet provider or cable/satellite provider or cell phone service provider, they consider themselves to be permanently "stuck" and unable to even consider switching until their contract runs out.
I know that several of my relatives just shrugged their shoulders recently and dealt with a number of very dodgy issues from their satellite provider just because they felt locked into their contract.
The thing to remember is that most such long-term service contracts offer an escape hatch if you're willing to pay for it. You can usually leave those contracts whenever you'd like, as long as you're willing to pay a termination fee.
Sometimes, it's better in the long run to pay the fee and get out of the contract now than to keep paying higher prices for poor service for the next year.
If you're in a situation where you're sure that you can get a much better deal from another provider but you're locked into a long contract, find out about the details of that contract. Give them a call and ask about their termination fees – or, better yet, read your own copy of the contract to find out what you'd owe if you left early.
Sometimes, those fees are surprisingly low. In a few cases, I've seen deals where the new provider will pay the termination fee for you if you switch.
What you need to do, once you know how much the fee is, is to figure out which route is cheaper – the current service without the termination fee or the new service plus the termination fee.
---