Is the recession Obama's Katrina?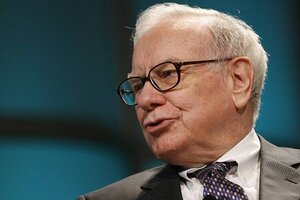 Mario Anzuoni/Reuters/File
Hurricane Katrina embarrassed the Bush administration by exposing its inability to safeguard Americans from oncoming disaster. Today's economic storm is raising similar questions about the current administration's ability to cope. The criticisms are coming not from Republicans but from Mr. Obama's allies.
The president's "economic policy is falling behind the curve, and there's a real, growing danger that it will never catch up," Paul Krugman, a liberal columnist of The New York Times, wrote in a Monday critique of the stimulus package.
Sometime Obama adviser Warren Buffett also weighed in: "Job 1 is to win the war, the economic war. Job 2 is to win the economic war - and Job 3," he told CNBC in an interview that aired Monday. "And you can't expect people to unite behind you if you're trying to jam a whole bunch of things down their throats."
---