Need a job? This week's top 10 intriguing openings.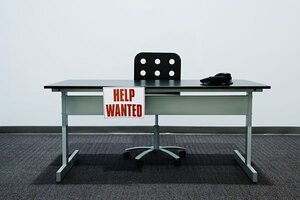 Newscom/File
The news on the employment front is perking up, just slowly — the US lost fewer jobs in July than in June, and the unemployment rate dropped slightly.
But we know more progress needs to be made. That's why each week Monitor staffers comb the job listings in search of interesting places to work. The most intriguing jobs we found this week are in Cedar Rapids, Neb.; Atlanta; Fairbanks, Alaska; Los Angeles; New York; Cranston, R.I.; Twin Falls, Idaho; and Tampa, Fla.
Got good taste? We have a job for you.
1. Head cowboy
Employer: Big Drive Cattle
Wages/salary: $40,000 to $50,000
Details: Have total control of cowboy side of the feed yard. (For more information click here.)
Location: Cedar Rapids, Neb., (pop. 348, median family income $32,708) frustrated when letters, salesmen, and cattle kept ending up in a town with the same name in Iowa, made caps and shirts that read, "Yes – There is a Cedar Rapids, Nebraska."
---
Follow Stories Like This
Get the Monitor stories you care about delivered to your inbox.