This week's Top 7 intriguing job offers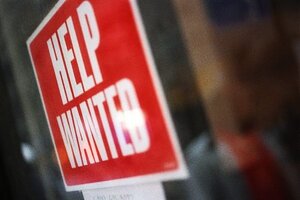 Newscom
Whether you've got a penchant for animal-free cuisine or the (coding) force simply hasn't been with you, this week's most intriguing job offers can help. With offers from San Francisco to Key West, Fla., you'll find employers ready to hire, including one that claims "more gold than a gangsta rapper."
1. Vegan Visionary Chef
Employer: Catskill Animal Sanctuary
Wages/salary: Not listed.
Details: Upstate New York animal sanctuary seeks a vegan chef to direct a cooking program aimed at creating more vegans. Requirements include those who have been previously trained as vegan chefs and "who can cook and create meals from the simple to the sublime, and who can present them with flair and enthusiasm to audiences ranging from individual families (the "veg curious") to 800 or more at our annual events."
Location: Saugerties, N.Y., (pop. 19,868, median family income $50,33) hosted the fall 2009 New England Dressage Association Championships. Dressage is an equestrian sport sometimes called "horse ballet."
2. Swine Manure Application
Employer: Midwest Manure Management
Wages/salary: Based on experience.
Details: Seasonal help to assist with swine manure application. Drivers license, good work history and ability to work long hours necessary.
Location: Mason City, Iowa, (pop. 29,172, median family income $45,160) is the home to several buildings designed by legendary architect Frank Lloyd Wright, including the only Prairie School-designed home in Iowa.
---