Unemployed? Target the South with your job search.
(Read article summary)
Columbus, Ga. headlines a group of southern cities who forecast strong hiring in the first quarter of 2010.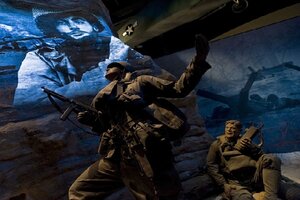 MCT
If you're unemployed, there's really only direction you can head: south.
In most parts of the United States, the economy seems to be slowly on the mend. Several more months of growth should convince employers to start hiring again. But if you're searching for a job right now, the place to go is the South.
Of the 25 cities where the most businesses will expand hiring next quarter, 23 are located south of the Mason-Dixon line, according to a new survey by Manpower Research.
The nation's leader? Metropolitan Columbus, Ga. (which includes a bit of Alabama), where a full quarter of businesses expect to increase their employment rolls during the first three months of 2010. Only 7 percent of employers say they will lower their employment, according to the survey, for a net gain of +18 points. That's far better than the national net forecast, which is +6 points.
Columbus's bright outlook comes from a confluence of strong economic trends, says Lee Snider, a research analyst at the Greater Columbus Georgia Chamber of Commerce.
---