Maytag dishwashers recall: Is repair or rebate the best deal?
(Read article summary)
As part of the Maytag dishwashers recall, customers can get a free repair or a rebate for a new dishwasher. The best deal depends on what you have and where you live.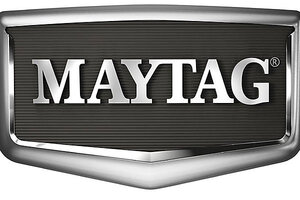 Whirlpool Corp./PRNewsFoto/Newscom/File
In the Maytag dishwashers recall announced Thursday, the company is offering affected customers a choice:
• A free, in-home repair of their recalled dishwasher.
• A $150 or $250 rebate to get a new Maytag dishwasher (only certain models qualify).
Which is the better deal? It depends on what you currently own and where you live.
Maytag issued the recall because of a dozen reports that the dishwashers' heating element failed and started on fire.
Is repair the best option?
If your current dishwasher is new or nearly new, the in-home repair looks like the better deal in most cases. The rebate won't come close to covering the cost of a new dishwasher, so you'd end up laying out at least $250 (not counting taxes, installation, and so on) to go that route.
But if your dishwasher is older, or maybe you just feel safer without a dishwasher linked to fire hazard, then the rebate is a viable way to go. The average dishwasher lasts about nine years, according to Consumer Reports. (Individual units can last much longer, of course.)
The oldest recalled dishwasher was sold in February 2006, according to Maytag. If you have one of the early recalled models, it could make sense to get a $150 or $250 rebate to buy what you're going to replace in a few years anyway.
---