Men's magazines: from booze and sex to tools and decks
(Read article summary)
Magazines like Maxim and Men's Health have long defined manhood in terms of six-pack abs and lusting after sexy women. But a new set of publications is putting forward a different vision of manliness.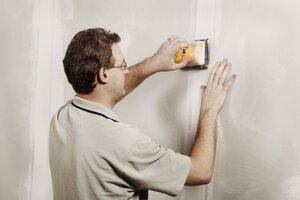 Con Tanasiuk/Design Pics/Newscom
I've long thought that editing a men's magazine would be a pretty easy job. The paint-by-numbers cover blurbs practically write themselves.
The formula
Six-pack abs in 10 days? Check. Five ways to spice things up in the bedroom? Check. Hip guide to over-priced suits you can't afford? DIY guide to cheating without getting caught? Airbrushed, underdressed cover model? Check. Check. Check.
Between magazines like Maxim, Men's Health, and GQ that glorify superficial, sensual desires and ubiquitous beer commercials that celebrate masculinity's most loathsome traits, it's hard for men to find cultural models of virtue.
A different crop
So I was intrigued and delighted to see a recent Slate article about the rise of male self-improvement magazines.
One of them is The Art of Manliness, edited by Brett McKay. According to Slate writer Greg Beato:
---