Are climate change deniers like creationists?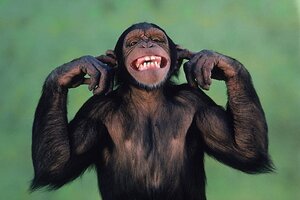 NEWSCOM/FILE
Looks like it's time to bring back Clarence Darrow and William Jennings Bryan: The US Chamber of Commerce wants to subject the science of climate change to a "Scopes monkey trial."
The Los Angeles Times reported Tuesday that the world's largest business lobby is pushing the Environmental Protection Agency to hold a public hearing to defend its endangerment finding, which determined that greenhouse gases are pollutants that pose a threat to public health and welfare and can therefore be regulated by the EPA under the Clean Air Act.
The Times describes what the Chamber has in mind:
Chamber officials say it would be "the Scopes monkey trial of the 21st century" -- complete with witnesses, cross-examinations and a judge who would rule, essentially, on whether humans are warming the planet to dangerous effect.
"It would be evolution versus creationism," said William Kovacs, the chamber's senior vice president for environment, technology and regulatory affairs. "It would be the science of climate change on trial."
---