What to expect from Sony and the rumored PlayStation 4 'Orbis'
In a matter of hours, Sony will make its big announcement, which many believe will introduce a next-generation PlayStation console. Here is some of the speculation about what the console would look like (and the likelihood of them being true).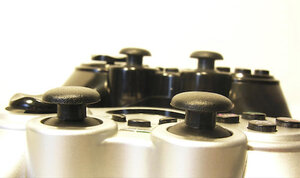 Reuters
While Sony never confirmed the subject of its announcement tonight in New York City, it has not stopped analysts and gamers from chasing rumors about the next PlayStation console. By now, it's pretty much understood that the public is expecting a PlayStation 4.
What's not as certain, however, is what the game console would offer. 4K resolution? A "share" button? A new controller? Here's what's being discussed:
The specs: The PS4 is predicted to feature 8GB of system memory, 2.2 GB of video memory, an Advanced Micro Devices Bulldozer eight-core processor, and an AMD R10XX GPU (Graphics Processing Unit), according to Gamespot. It may also include a Blu-ray drive and a 160 GB hard drive.
The specs have not been debated too much, aside from which AMD processor will be used and other minor details.
The name: What's in a name? For Sony, a "PlayStation 4" could have less appeal. Japanese superstitions associate the number four with the word for death (shi), as they're pronounced the same. Some hotels and hospitals skip the number four, just as some American hotels may skip the 13th floor. Instead, the new console would likely go by its code name, Orbis (it more or less means circle in Latin).
---