Batteries that recharge in seconds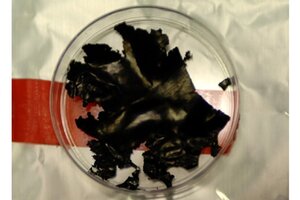 Courtesy of Donna Coveney/MIT
Researchers at MIT have discovered a way to tweak batteries that allows them to recharge in seconds rather than hours.
This breakthrough in lithium-ion batteries, which are popular in cellphones and laptops, could radically change the way people interact with devices – possibly fulfilling both a gadget-lover's dream and an environmentalist's nightmare.
The problem with current lithium-ion technology is that the energy flows into and out of batteries rather slowly. To figure out why, professor Gerbrand Ceder developed computer models of how the ions and electronics cruise through the battery. His team found that the ions actually zip at incredible speeds, but they take really slow routes.
"Lithium ions can indeed move very quickly into [lithium iron phosphate, one of the main battery materials] but only through tunnels accessed from the surface," says the MIT announcement. "If a lithium ion at the surface is directly in front of a tunnel entrance, there's no problem: it proceeds efficiently into the tunnel." But if it's not line up perfectly, the ions need to navigate through a labyrinth of nanoscale twisty streets, looking for the nearest tunnel.
Ceder and Byoungwoo Kang, a graduate student in materials science and engineering, devised a way around the problem by creating a new surface structure that does allow the lithium ions to move quickly around the outside of the material, much like a beltway around a city. When an ion traveling along this beltway reaches a tunnel, it is instantly diverted into it.
---
Follow Stories Like This
Get the Monitor stories you care about delivered to your inbox.