Cisco announcement disappoints, and Apple is to blame
(Read article summary)
The promise of a major Cisco announcement fell flat. Why? Because Apple ruined it for everyone else.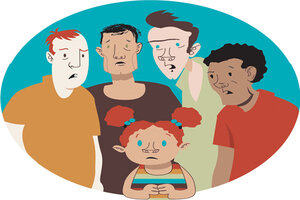 Newscom
Much ado led up to the major Cisco announcement that arrived Tuesday. Cisco, which designs and sells many of the machines that make the Web possible, dropped hints for weeks that Tuesday's unveiling would "forever change the Internet." Seems they oversold it.
What was the Cisco announcement? A new router.
The next-gen box, sold to big-time Internet service providers, is an impressive step forward, if you're into this kind of thing. It can carry 12 times more online traffic than previous industrial routers, and do so at a speedier pace. These new CRS-3 routers "could in just a few minutes deliver all the movies ever made or allow everyone in China to make a video phone call at once."
Not bad, but what do you expect from the wizard behind the Internet's curtain? Apparently, several tech writers were hoping for more.
"Cisco may have overhyped the announcement just a tad," teased CNET's Marguerite Reardon. "I see it more as an incremental upgrade to Cisco's existing product, the CRS-1, which Cisco announced in 2004. IP routing is Cisco's bread and butter. It's not surprising that the company has developed yet another big router."
Before the Cisco announcement, the Wall Street Journal's bombastic blogger Kara Swisher let her hopes fly. "It had better be good," she wrote. "Like a jet pack from which you can communicate your Foursquare location ('I'm Mayor of the Clouds!'). Or perhaps a chip you can implant in your head that will give you live updates of every single Apple (AAPL) iPad rumor."
---