I hate what Apple stands for, says new Google hire Tim Bray
(Read article summary)
This week, Tim Bray was appointed 'developer advocate' for Google's Android operating system. Bray wasted no time teeing off on the Apple iPhone.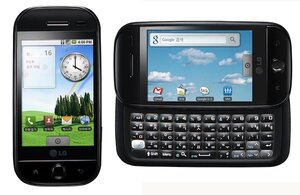 Newscom
On Monday, longtime Sun Microsystems employee Tim Bray signed on at Google – and promptly used his personal blog to lambaste Apple, express unhappiness with Sun, and admit that "there are some Google initiatives that I feel no urge to go near."
Bray said he had been hired to serve as "developer advocate" for the Android, a post that apparently mixes flackery, cheerleading, and problem solving.
"Are you an Android developer? Or might you become one? Or have you given up on Android? If you're any of these, you're a person I need to learn from," Bray wrote yesterday. "Help teach me."
Bray has a storied history in the tech world: he cofounded the Open Text Foundation, worked as an influential consultant, and served as the Director of Web Technologies at Sun Microsystems.
On his blog, tbray.org, Bray said that he had mulled an offer to stay at Sun, which is now owned by Oracle. ("I'll maybe tell the story when I can think about it without getting that weird spiking-blood-pressure sensation in my eyeballs," Bray wrote.) He decided instead to reach out to a couple of other "appealing" employers, and "Google seemed like the best bet." Bray said he will remain in Vancouver, Canada, and work for Google remotely.
---