Nexus Two allegedly spotted in the wild. But is Google really readying a new phone?
(Read article summary)
Nexus Two, a successor to the Google Nexus One, is being prepared by Samsung, one blogger reported today. Others aren't so sure.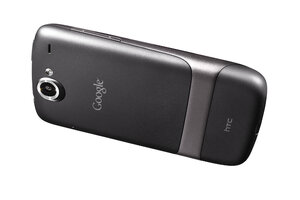 Newscom
Nexus Two is coming! Or: Nexus Two isn't coming anytime soon, and it won't even be called the Nexus Two!
Take your pick.
This morning, Gizmodo – the same tech blog that published photographs of the iPhone 4, long before the it shelves – released a report on what it said was the latest Google handset. The Samsung-built phone, which Gizmodo's Matt Buchanan identified as the "Nexus Two," will apparently ship with a forward-facing camera and a 4-inch AMOLED screen similar to the one on the Samsung Galaxy series.
A couple of hours later, analyst Sascha Segan took to PC Mag to refute the Gizmodo rumor: Google is readying a replacement for the Nexus One, Segan confirmed. But after calling around to his "own set of shadowy, unnamed sources," Segan learned the phone "may not be called Nexus Two," and it may not be revealed by Google for quite some time.
---