Arkham City trailer shows Batman facing off against a new enemy
(Read article summary)
Batman: Arkham City is set to ship in the fall of 2011. In the meantime, the producers of the game have released a new trailer.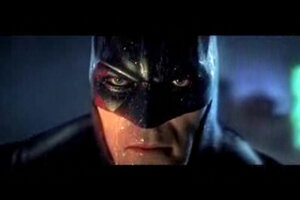 Rocksteady
Batman: Arkham City – the follow-up to the popular 2009 video game Arkham Asylum – got a new teaser trailer today, almost a year in advance of its official release date. In the trailer, what appears to be a gaggle of special-operations soldiers sneak through a rain-soaked city in search of Batman. But Batman is one step ahead of his would-be attackers, and across a series of beautifully-realized frames, he handily dispatches the whole team.
It looks great. So great that gamers may forget that Arkham City won't hit store shelves until the third quarter of 2011, months and months away. In the meantime, Warner Brothers, which publishes the game, has been busy registering a slew of related URLs – including ArkhamCity.com, BatmanArkhamCity.com, CityOfArkham.com, and CloseArkhamCity.com – and doing its best to gin up excitement in advance of next year's launch.
---