The iPhone 5 is almost here. Why should we care?
(Read article summary)
New Analysis: The iPhone 5 should be unveiled in August or September. In the meantime, a quick look at how the release of an Apple iPhone became The Greatest Tech Spectacle in the World.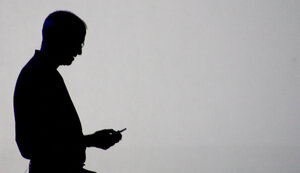 Newscom
The age of the iPhone 5 is upon us. Judging from a smattering of reports, some on large news services and some on notoriously accurate blogs, the latest iPhone model will drop in either August or September, and include a more powerful chip, a more powerful camera – and maybe even a new tapered shape. Meanwhile, some analysts have speculated that a cheaper iPhone will be introduced in conjunction with the iPhone 5, and rolled out to foreign markets.
All of which raises a simple question: Why should we care? After all, Apple predictably rolls out a new iPhone device every year. Before the iPhone 5, there was the iPhone 4, and before the iPhone 4, there was the iPhone 3G, and backward, it feels like, almost unto infinity. The iPhone is like the weather in New England. Don't like it now? Well, hang tight for a few minutes. It'll get better.
Still, interest in the iPhone line remains perennially high. And not just among tech bloggers, either, but the millions of Web users worldwide who click on iPhone related articles, driving traffic on tech sites sky high, and sending the phrase "iPhone 5" soaring to the top of the Google Trends list. The reason is probably twofold. First of all, Apple has done an extraordinarily good job of creating The Cult of the iPhone.
---