iPad 3 rumors point to February release date
(Read article summary)
Latest iPad 3 rumors suggest the Apple tablet will arrive a month ahead of schedule. But will these iPad 3 rumors derail Apple's holiday sales?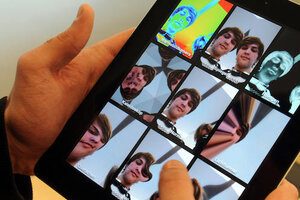 File
The original iPad launched in April of 2010. The iPad 2 launched in March of 2011. And the iPad 3 will launch – right on schedule, more or less – in February of 2012. So says Citi analyst Richard Gardner, who recently penned a note to investors, forecasting the arrival of the new iPad, and with it, a screen sporting more than double the resolution of the previous model.
"[T]here do not appear to be any significant technical hurdles remaining" to releasing the iPad 3, Gardner wrote, according to Business Insider. As the eWeek team points out, the timing certainly lines up, in more than one way: The iPad is due for a major overhaul (the iPad and iPad 2 were pretty similar devices, save the processing power) and the iPad must be able to fend off the onslaught of all the Android tablets undoubtedly launching in 2012.
But hey, when the new iPad hits the market, what will Apple do about the old iPad?
---