Protons actually smaller than we thought, new measurement finds
The proton, which was previously thought to be really, really, really, really small, could actually be really, really, really, really, really small, new research suggests.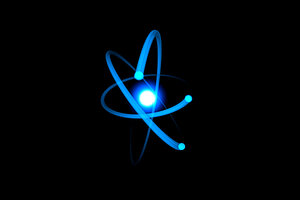 Newscom/File
The proton, one of the most well-known and basic building blocks of matter, turns out to be holding on to a few secrets. A new measurement found that the radius of the proton is about 4 percent smaller than previously thought.
Protons are positively charged elementary particles. Together with neutrons and electrons, they make up the atoms that build our universe.
Scientists discovered the surprising anomaly by shooting laser beams at an exotic version of a hydrogen atom, which most often consists of one proton and one electron. The new measurement has improved the accuracy of the known proton radius by a factor of ten, the researchers said.
IN PICTURES: The Large Hadron Collider
The finding means that either the theory governing how light and matter interact (called quantum electrodynamics, or QED) must be revised, or that a constant used in many fundamental calculations is wrong, the researchers said.
The scientists detailed their discovery in the July 8 issue of the journal Nature.
"The authors' measurement uses a novel method that is more sensitive than any of the earlier methods," wrote Jeff Flowers of the U.K.'s National Physical Laboratory in an accompanying essay in the same issue of Nature. "But it gives a result that is significantly discrepant from that obtained by the next most accurate method, throwing doubt on the QED calculations that underlie both methods."
---