Wind-powered car sets speed record, but gimme a wind wagon any day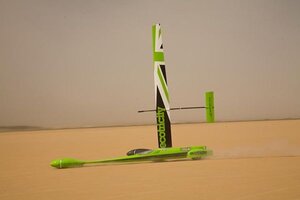 Peter Lyons
Over the weekend, an odd looking "car" sped into the record books. The Greenbird, a wind-powered vehicle, blew across Nevada's Ivanpah Lake (it should be called Ivanpah dirt patch) at 126.1 miles an hour.
The car, built mostly from carbon-fiber composite materials and looking nothing like your mama's minivan, beat the previous record by about 10 miles an hour. The craft was designed, built, and driven by one Richard Jenkins, from Britain.
But the good Mr. Jenkins may, repeat, may, have nothing on one Sam Peppard, late of Kansas City. Very late. In 1860, on account of a shortage of horses and with lots of time on his hands, Mr. Peppard designed and built a "wind wagon." Peppard's Folly the neighbors called it. You can read more of the tale here.
According to the newspapers of the day, the wagon typically hustled along the prairie at the breakneck pace of 15 miles an hour. Occasionally it might hit 40.
But as everyone knows, you couldn't believe everything you read in the newspapers back then. So Arizona State University geographer, climate specialist, and weather-history kahuna Randy Cerveny is hoping to test the concept in the field with a full-scale replica next year.
---
Follow Stories Like This
Get the Monitor stories you care about delivered to your inbox.