Advertisers and Facebook face an uphill battle. But it could be worth it.
General Motors' decision to invest significantly less advertising dollars in Facebook inspired some to suggest that the world's most popular social network needs to grow up.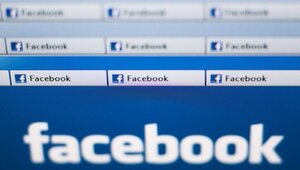 Valentin Flauraud/Reuters
With its initial public offering, Facebook has gotten flak for its advertising scheme, which critics say is "immature." Although some say General Motor's decision to stop advertising on the social network won't have an enormous impact on Facebook's IPO, the motor company has sparked more debate about Mark Zuckerberg's company.
Facebook rakes in most of its money through advertisers, the company's IPO filing confirmed. Last year, 85 percent of its revenue came from ads – about $3.15 billion, some from big-name advertisers including Nike, Ford, and Wal-Mart. But reports say GM wants out after spending about $10 million on the site, not including the $30 million it regularly spends soliciting advertising agencies to create and manage content destined for Facebook.
---