With Screen Pack, AT&T challenges Netflix
AT&T has introduced a new streaming video program called Screen Pack.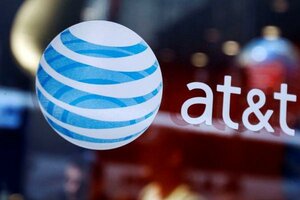 Reuters
AT&T today unveiled a new video streaming platform called Screen Pack, which will soon be available to subscribers of its U-Verse service. 
Screen Pack is not dissimilar to Netflix: Fork over a monthly fee – in this case, five bucks – and get unlimited access to an array of streaming movies. Among the films currently listed on the Screen Pack site are "Lars and the Real Girl," "Tootsie," and "Babes in Toyland;" more titles are expected to follow.
According to AT&T, all content will stream via television sets, and also tablets and smartphones. 
"We know customers have more options than ever before to watch their favorite movies, and U-verse Screen Pack gives them a convenient and valuable way to access a large variety of movie titles, whether it's on the device in their hand or on their big screen TV," AT&T exec Jeff Weber said in a statement. 
From today until Sunday, AT&T is offering a free trial of the Screen Pack system – provided you've already got a U-Verse account. 
The launch of Screen Pack comes at a time when an increasing number of Americans are turning away from traditional cable and toward streaming and on-demand video. Some analysts expect that mobile video usage will increase at least 25 percent every year for the next four years – a pretty staggering figure. Already, Netflix streaming dominates a large portion of Internet traffic in the US. 
Frost & Sullivan analyst Mike Jude told Bloomberg that Screen Pack is "a smart strategy by AT&T, though ultimately they may have been forced to do it for competitive reasons. This provides incentive for U-Verse subscribers to get all their content from AT&T and not Netflix." 
In related news, Mashable reports that AT&T has also introduced a pair of apps, Twonky Beam and Pix & Flix, which enable U-Verse users to upload multimedia from handheld devices to their television sets. 
For more tech news, follow us on Twitter:Â @CSMHorizonsBlog
---