With Screen Pack, AT&T challenges Netflix
AT&T has introduced a new streaming video program called Screen Pack.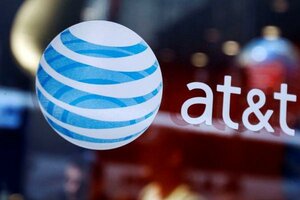 Reuters
AT&T today unveiled a new video streaming platform called Screen Pack, which will soon be available to subscribers of its U-Verse service.
Screen Pack is not dissimilar to Netflix: Fork over a monthly fee – in this case, five bucks – and get unlimited access to an array of streaming movies. Among the films currently listed on the Screen Pack site are "Lars and the Real Girl," "Tootsie," and "Babes in Toyland;" more titles are expected to follow.
According to AT&T, all content will stream via television sets, and also tablets and smartphones.
"We know customers have more options than ever before to watch their favorite movies, and U-verse Screen Pack gives them a convenient and valuable way to access a large variety of movie titles, whether it's on the device in their hand or on their big screen TV," AT&T exec Jeff Weber said in a statement.
From today until Sunday, AT&T is offering a free trial of the Screen Pack system – provided you've already got a U-Verse account.
---