New Firefox claims victory, but is it a record?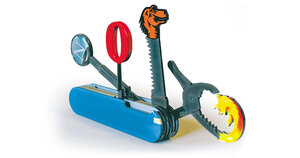 Jemal R. Brinson/NEWSCOM
The numbers are in: 8.3 million copies of Firefox 3 were downloaded on its first day. But is this really a record breaker? Adobe begs to differ.
The folks at Guinness World Records still need to verify the Firefox figure – that could take days – but the browser's creator, Mozilla, is proudly touting its "new record" for the most downloads in a 24-hour period.
Just to be clear, there is no record to beat. Guinness has never tracked this before. So when Mozilla first approached them, they set the bar at 5 million. With Firefox's download rate reaching 233 copies per second (or 1.5 gigabytes per second) by Tuesday morning, Firefox 3 blew past its goal.
While Guinness takes the official tally, one blogger is challenging the benchmark. "I'm pretty impressed, I like it, and the downloads thing is good marketing," writes Ryan Stewart, who works for Adobe. "But to put that in perspective, we get 8 million installs of the Flash Player ... on an average day."
---