Writers behaving badly, chapters three and four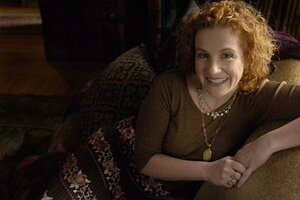 Newscom
OK, writers, it's time to step away from that Twitter feed.
A couple days after we reported that novelist Alice Hoffman had blasted – and then sort of apologized to – a critic of her most recent title, we've got two new reports of authors behaving badly. The first offender is Ayelet Waldman, the accomplished author of some great books, including "Love and Other Impossible Pursuits."
As followers of literary firefights will know, Waldman's most recent book is "Bad Mother," which is based on a series of essays Waldman wrote for Salon. In the book, Waldman espoused a few theories some folks found regrettable; she's been knocked around a good deal in the press ever since. The most recent high-profile assessment comes courtesy of the New Yorker's Jill Lepore, in a longer essay on parenting:
Waldman hires a maid to clean up after her maid [and] provides her sexual history. Waldman insists that how any woman rears her kids is nobody's never-you-mind. "Let's all commit ourselves to the basic civility of minding our own business," she writes. This puts a reader in a tight spot: can I or can I not skip the chapter in "Bad Mother" wherein our author confides her regret over her breasts' lost buoyancy?
---