Bing continues to climb. What's Microsoft's target? (Hint: It's not Google.)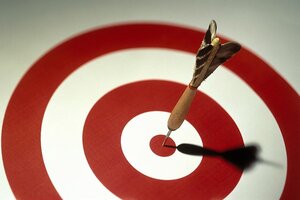 Newscom
The happy news keeps dinging in for Bing.
According to ComScore, a web tracking firm, Microsoft increased its share of the US Internet search market in June, the first month that the company's shiny new search engine became widely available. The dry stats look something like this: Microsoft had 8 percent more of the search market in June than it did in May, while Yahoo's search tool lost ground, capturing about 19 percent of the market. Google stayed more or less consistent, with 65 percent of all Web searches conducted in the States.
Translation?
Simply put, this is good news for Microsoft. Even if some of that traffic came from curious users, the market share figures show that millions of folks liked Bing enough to stick around. (In a focus test conducted in late June, many users said they preferred the Bing interface. But in the end, 8 out of the 12 users said they planned on sticking with Google.)
This week, Searchignite released a study showing that Bing had not managed to rip any real ad dollars away from Google, yet. Still, as Microsoft CEO Steve Ballmer said in May, these things take time. It's a marathon, not a sprint, and in the long-run, Bing could challenge Google even in the search ad dollars department.
---