Guy wins Pulitzer, finally has iPhone app accepted by Apple
(Read article summary)
It took a Pulitzer Prize for editorial cartooning before Apple would approve cartoonist Mark Fiore's iPhone app. But don't worry – Fiore isn't holding any grudges.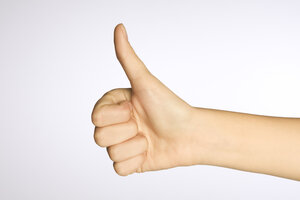 Newscom
Until this month, Mark Fiore was just another guy rejected by the overseers at Apple's iTunes App Store. Fiore, who works as a cartoonist, had submitted an app called NewsToons, which contained a range of political caricatures, including one of President Barack Obama. "[W]e cannot post this version of your iPhone application to the App Store because it contains content that ridicules public figures," Apple told Fiore, in a curtly-worded email.
Then a funny thing happened: Fiore won a Pulitzer Prize for editorial cartooning, and Apple started to look pretty silly. Now, according to a report published in the Wall Street Journal, Apple has invited Fiore to resubmit his work. "I feel kind of guilty," Fiore told the Journal. "I'm getting preferential treatment because I got the Pulitzer." Does Fiore hold a grudge against Apple?
---