What is Foursquare Day?
(Read article summary)
As Foursquare Day excitement sweeps the Web, we look at the roots of the world's first social-media holiday.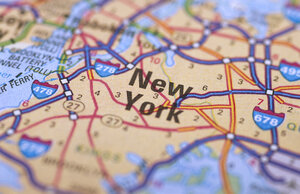 Newscom
If you've clicked around Twitter or Facebook today, you've probably seen a gazillion season's greetings for something called Foursquare Day, which is already being called history's first great social-media holiday. So what is Foursquare Day? Basically, the event is an homage to Foursquare, a location-based social networking service that lets users "check in" to various eating and drinking establishments.
On Foursquare, if you frequent a place enough, you can earn badges, or even become the "mayor" of the joint; you can also meet people in real life or just send them messages from the other corner of the restaurant. Meanwhile, the owners of the restaurant/bar/cafe are reaping a whole lot of free publicity. It's a win-win, and in recent months, Foursquare has gained a whole lot of popularity among social networking fans.
---