Is the Apple iPad 3G worth the sticker shock?
(Read article summary)
The Apple iPad 3G hits stores around the country today. But is the Apple iPad 3G – compared to the cheaper Wi-Fi-only iPad – priced too high?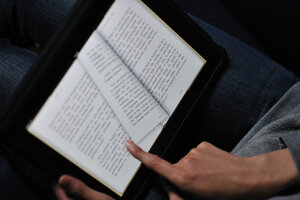 Newscom
BlackBerry Bold phones, and Apple iPhone 4G scandals, and iPhone OS updates, and Nokia N8 smartphones, oh my!
Hey, anyone remember that little old tablet thing called the Apple iPad? Yeah, kinda slipped our minds, too. But it turns out that the 3G version of the iPad hit Apple stores and BestBuy outlets around the country today, just in time for high spring, the time of year everyone really wants to sit inside in front of a big plastic rectangle.
---