Kno tablet touted as next-gen textbook
(Read article summary)
The Kno tablet is seen as a successor to print-and-pulp books.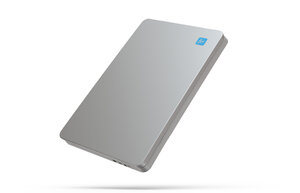 Kno
Kno, a start-up electronics firm based in Santa Clara, Calif., will soon introduce a single-screen tablet computer intended for use by students across the country. The Kno – yes, it's both the name of the device and its maker – is expected to ship with a 14.1-inch screen and video functionality. (For comparison, the iPad sports a 9.7-inch screen.) The tablet computer will be controlled via a touchscreen and a plastic stylus.
Over the last few weeks, Kno has announced partnerships with four major textbook publishers, including Pearson and Wiley. Which is good for all parties. But how much will the Kno set students back? Well, that's up in the air. Kno execs have said the single-screen Kno – a double-screen device is also on the way – is likely to be priced well under $1,000, but the exact price-tag has not yet been announced.
The device will likely ship this fall.
"We're excited to partner with Kno on its Student Beta Program to validate the effectiveness of digital content within the Kno device and platform," Bonnie Lieberman, an exec at the publisher John Wiley & Sons said in a press statement. "We share Kno's goal of improving the learning process and student experience."
---