PlayStation Network breach not our work, Anonymous says
(Read article summary)
The PlayStation Network outage roils onward. But Anonymous says it had nothing to do with the attack on the PSN system.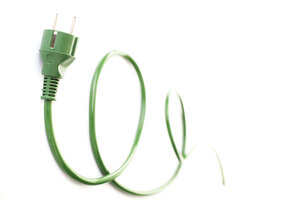 Newscom
The PlayStation Network is still offline. But, it is coming back online soon, according to Sony! In the meantime, as legions of gamers the world over wait not-so-patiently next to their gaming machines, a new question has consumed the tech blogs –– who or what caused the PSN breach?
Earlier this week, Sony revealed that 24.6 million Sony Online Entertainment accounts had been compromised –– this in addition to the original PSN attack on 77 million accounts. In the process of delving into the SOE break-in, Sony reportedly found evidence of the work of Anonymous, a prominent hacker group.
RELATED: PlayStation Network back online? Almost.
"Sony has been the victim of a very carefully planned, very professional, highly sophisticated criminal cyber attack," Sony rep Patrick Seybold wrote on the PlayStation blog. "We discovered that the intruders had planted a file on one of our Sony Online Entertainment servers named 'Anonymous' with the words 'We are Legion.'"
---