iPhone 5 release date pushed back to fall 2011: report
(Read article summary)
iPhone 5 will launch around September, according to one outlet.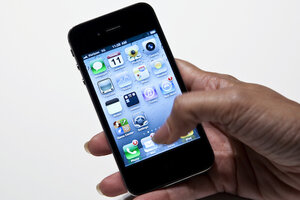 Newscom
The iPhone 5 is coming, but probably not until this fall. That is the word today from the good folks over at MacRumors, who have been pretty dang good at picking up on Apple gossip before it hits the rest of the blogosphere. According to writer Eric Slivka, an AT&T customer care representative – anonymous, as these folks usually are – has revealed to MacRumors that Apple has no major iPhone launch scheduled for June or July.
As Slivka notes, this is something of a change to the regular Apple schedule. Apple devices are usually refreshed every year; the iPhone 4 was released in June of 2010, which means that the iPhone 5 should be released around June of 2011. So what accounts for the delay? Well, on the one hand, Apple recently released the long-awaited – and much delayed – white iPhone 4.
---