Windows 8: Would you like the PC version? Or one of four mobile versions?
(Read article summary)
Windows 8 is set to ship in iterations for traditional desktops and for mobile devices.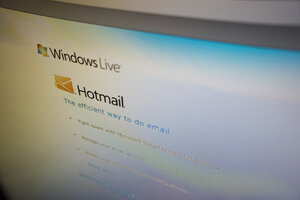 Newscom
Windows 8, the presumably forthcoming Microsoft operating system, will ship in a variety of versions – some for traditional desktop computers and laptops, and some for tablets and other mobile devices. That's the news this week from Intel, which announced at a California event that Microsoft is producing four iterations of Windows alone for ARM-based devices (mostly mobile devices).
As Mark Raby notes over at TG Daily, that may be pretty smart thinking on Microsoft's part. "Apple's iOS and Google's Android platform have both been used to create successful tablet devices, but Microsoft has largely been left out of the game," Raby writes.
RELATED: Four ugly websites from companies that should know better
And you certainly don't want to be left out of the tablet game: Nielsen recently released a report showing that tablets are increasingly popular among many American consumers – and are replacing time spent on normal computers.
---